The Irish Law Awards aim to identify, honour, and publicise outstanding achievements, while also recognising those who have dedicated their lives to serving in the legal profession.
This annual event is designed to recognise excellence in the legal profession of Ireland, commending the achievements of lawyers.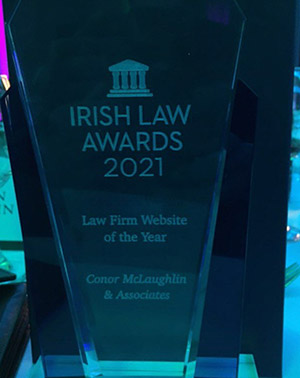 Conor McLaughlin & Associates were winners of the Law Firm Website of the Year and Finalists in the Sole Principal of the Year Connacht/Ulster.
See also: Conor McLaughlin And Associates Recognised as Highly Commended in the Business Excellence Category