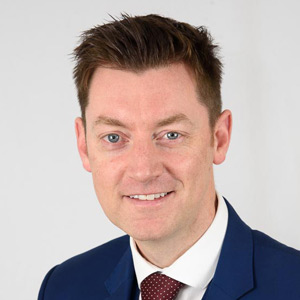 Conor McLaughlin (PRINCIPAL)
Conor McLaughlin is Principal at Conor McLaughlin & Associates and practices in their Litigation Department. Conor is a seasoned litigator focusing his practice in Personal injury, Medical negligence, Employment Law and Data Protection. Conor offers clients sophisticated strategies and creative solutions in all areas of the law.
Conor is an Ivy League graduate holding a Masters in Law from the prestigious University of Pennsylvania Law School. Before joining Conor McLaughlin & Associates, Conor practiced in a local Donegal firm along with two large International firms in Luxembourg.
Practice areas
Litigation
Personal Injury*
Medical Negligence*
Employment law
Product Liability
Company Law
Landlord & Tenant Law
Data Protection
Family Law
Bankruptcy & Insolvency
Advice for Investments in the French Speaking World
Professional Affiliations
Donegal Bar Association
American Bar Association
Education
Degree in Law – University of Wales
Masters in Law – University of Pennsylvania
Other Qualifications
Professional Certificate in Data Protection – University College Dublin
Certificat de Langue et Civilisation Françaises – Université de Paris – Sorbonne
Bar and Law Society Admissions
Law Society of Ireland
Law Society of England & Wales
Law Society of Northern Ireland
New York Bar
Lecturing Experience
Universität Trier, Germany
University of Ulster, Ireland
Languages
Speaking Invitations
Legal Profession in Ireland – Letterkenny Institute of Technology
Continental Law from Roman times to Present day – Letterkenny Institute of Technology
General Data Protection Regulation – Dublin Business School
Personal Injury process in Ireland – Letterkenny Institute of Technology (Free Legal Advice Counsel)
Awards
Penn Law Distinguished Pro Bono Service Award 2011
Publications
Contributor to the Donegal Democrat, Leitrim Observer & Sligo Champion
*In contentious business, a solicitor may not calculate fees or charges as a percentage or proportion of any award or settlement.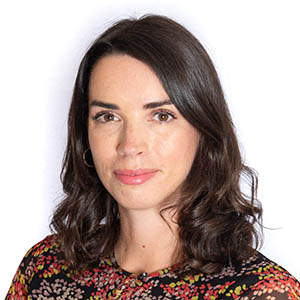 Jennifer Murray
Jennifer Murray is an Associate Solicitor at Conor McLaughlin & Associates and practices in their Probate & Wills department. Jennifer specialises in advising individuals and families on how to structure wills and estate planning.
Jennifer has considerable experience in the sale and acquisition of Residential and Commercial Property, Commercial leases and advising generally on Landlord and Tenant law. Jennifer also has significant Licencing Law experience.
Prior to joining Conor McLaughlin & Associates, Jennifer worked with two highly regarded Sligo law firms and also with a large international firm in New York.
Practice areas
Probate
Enduring Powers of Attorney
Wills and the Administration of Estates
Residential Property
Commercial Property
Landlord & Tenant Law
Licencing Law
Professional Affiliations
Education
Degree in Law – University of Wales
Masters in Law – University of Limerick
Professional Practice Course I and Professional Practice Course II – Law Society of Ireland
Other Qualifications
Diploma in Intellectual Property Rights & Information Technology Law – Law Society of Ireland
Certificate in Legal Ethics & Lawyering – Law Society of Ireland
Bar and Law Society Admissions
Law Society of Ireland
Law Society of England & Wales
Languages
Publications
Contributor to the Sligo Champion